Imo Pump Product Lines
3-Screw Pumps

Three screw pumps are the largest class of multiple screw pumps in service today. They are commonly used for machinery lubrication, hydraulic elevators, fuel oil transport and burner service, powering hydraulic machinery and in refinery processes for high temperature viscous products such as asphalt, vacuum tower bottoms and residual fuel oils.
More about 3-screw pumps
Gear Pumps

CIG (Crescent Internal Gear) pumps are produced primarily for fluid power applications and aircraft fuel test stands.
The patented tooth profile of CIG pumps avoids trapping fluid. The result is a very low pulsation, extremely quiet high efficiency pump. Single pumps are available in 54 different models and double pumps in over 1300 different combinations.
More about Gear Pumps
Marine Pumps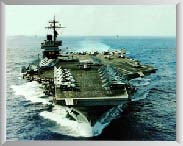 Imo supplies 3-screw pumps for engine room services such as fuel oil transfer, boost, stripping and burner.
Fuels handled range from heavy bunker fuels to light jet fuels.
Pumps can be supplied to commercial marine standards or to full military specifications including US Navy shock, vibration and noise requirements.
More about Marine Pumps